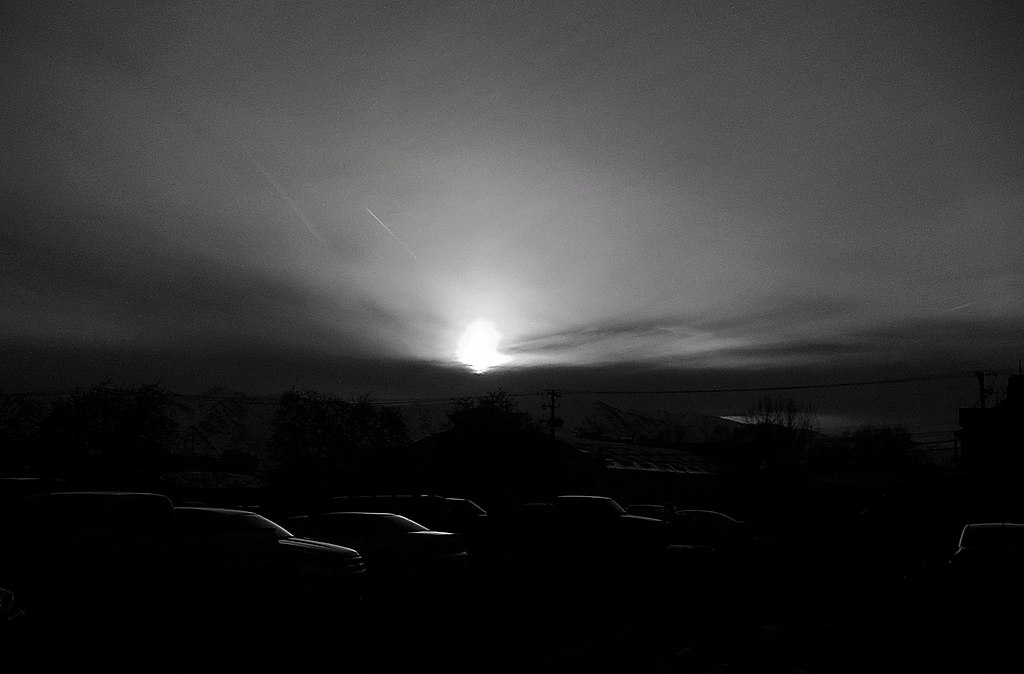 As Spring emerges from the snow and the snow melts into the earth and the rivers run down to the river and on into the Sound, we find the pulse and pace of life have quickened, but to what end?  That is a question to ponder as Bubble Wrap gently escorts you through the earliest days of this virginally new season.  Surely this involves music, no?  And so it does, from The Dowling Poole and Snapped Ankles to the Armoires and Parker Milsap.  In short, a motley assortment of late winter/ early spring releases.
Yes, The Dowling Poole are essential listening for the disaffected and this week's "Slow Genocide" was no exception.  The humor is dark and it's not a game.  Speaking of which, Lana has a new song out called "It's Dark But It's Just A Game" about the not-so-fun side of being a famous pop star.  Methinks she is falling prey to that bugaboo of singer-songstresses which is "getting too inside."  We're not famous but we can relate, right?…  St. Vincent's new track "Pay Your Way In Pain" seems to address the same theme, i.e., the perils of pop stardom, but we enjoyed that one too.
Snapped Ankles are back with a new track entitled "Rhythm Is Our Business, " marrying frenetic synths with a touch of 80s futurism to yield a dystopic fiesta of sound.  Robot pop at its finest.  
Oh, and we debuted The Armoires, a band out of Burbank, CA whose new album Incognito was released over the course of our recent "Covid Year" under an assortment of invented band names.  This is genius — not only do you get to try out a bunch of different musical styles, but you also get to use all those band names you've thought up over the years.    
It was the anniversary of Prince's Parade LP so of course we played some of that too.  Read on and know more…
 March 24, 2021
Not So Dark After All
Space Ghost – What Day Is It?
Sylvie Vartan – Madison Twist
JSP – Don't Worry
The Dowling Poole – Slow Genocide
Ida Mae – Click Click Domino feat. Marcus King
Snapped Ankles – Rhythm Is Our Business
Chuck Brown and the Soul Searchers – Misty
Tim Atlas – Wallflower
Lana Del Rey – Dark But Just A Game
St. Vincent – Pay Your Way In Pain
Ani DiFranco – Simultaneously
Jaymz Bee and the Royal Jelly Orchestra – Safety Dance
Kamauu – Mango
Jillette Johnson – I Shouldn't Go Anywhere
Anushka Chkheidze – Move, Move
Matthew O'Neill – Tunkashila
Ian Schoales – Reading
D-Train – You're The One For Me (12″ version)
Crumb – Trophy
Falling Stars – Talking to Myself
Corvair – Sailor Down
The Armoires – Words and Music
Prince and the Revolution – 17 Days (live)
Grace Jones – Splice's Purple Nurple (edit)
Parker Milsap – The Real Thing
Kid Chameleon – Glow I and II
Sarah Streitz – Shake Shake
Cheryl Lynn – Got To Be Real