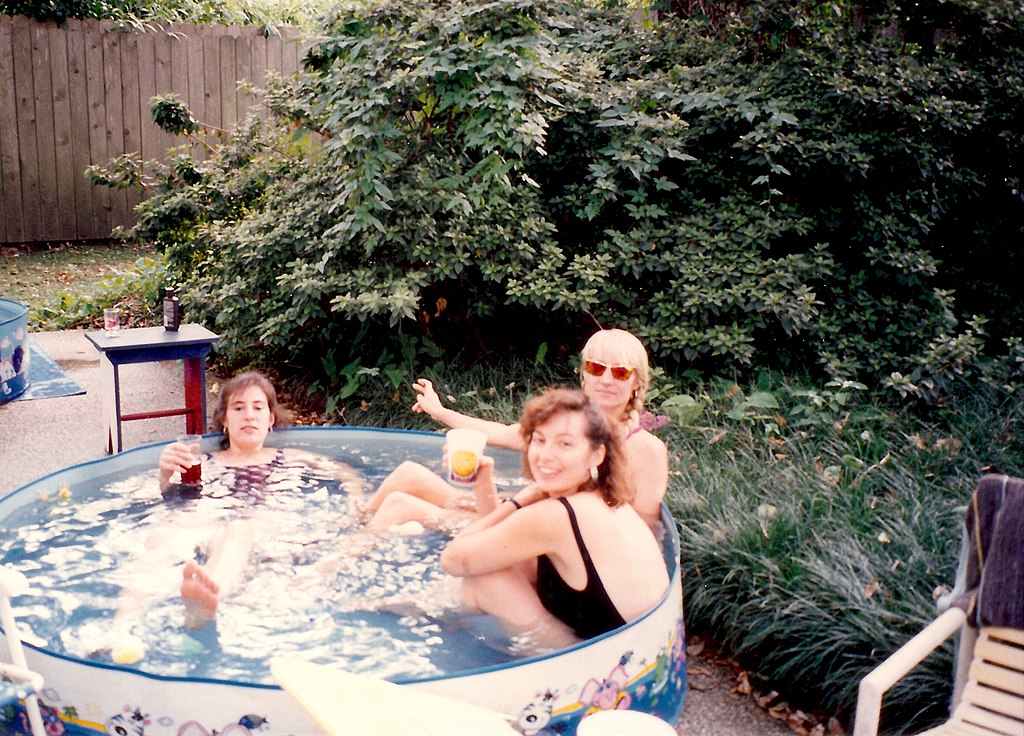 Midsummer is either behind us or just ahead, depending on your method of calculation.  Beached in greater Brattleboro, we at Bubble Wrap are doing what we do best — carrying on.  Fortunately, the music has been good lately.  High points of this week's show are so numerous, it would be easier to list the low points (were there any?).  Perhaps but here are the top 5:
Prolific London group Sault have started releasing songs from their new album Untitled (Black Is), a 20-track release focused on Black Lives Matter and the black experience.  The moody and enigmatic "Monsters" is the first track we've heard and it has whet our appetite for more.
Minneapolis-based Pert Near Sandstone gave us a rather unusual bluegrass number called "Kings and Clowns," about you-know-who.
Fans of Scandinavian songstresses will enjoy Sibille Attar, whose new song "Hurt Me" is reminiscent of others of her latitude, with the added twist of whole verses sung in French.  Quite arresting in its way.
TORRES has a new track entitled "Dressing America," that I didn't want to like, but there you go.  Sometimes a good singer and a decent song can transcend their genre and TORRES does.  (It's on Merge so I oughta like it…)
Philly-artist Material Girl has an intriguing new record out on Bandcamp entitled Tangram after those devilish puzzles that so counfound the spatially challenged.  We especially enjoyed "No Runner," among others.
Another fun find was the Boston garage rock label Rum Bar, who blessed us with the packed comp Somebody Out There Is Having a Party, which is probably true.  We played tunes by  Stop Calling Me Frank and Live Ones, and we'll probably play more….
July 8, 2020
High and Dry
Space Ghost – What Day Is It?
Ego Ella May – How Long 'Til We're Home
Sault – Monsters
Naeem – Stone Harbor
Baronhawk Poitier – Temperado Tornado
Sibille Attar – Hurt Me
TORRES – Dressing America
Elizabeth Mitchell – Ladybug Picnic
Petty Booka – Singin' In the Rain
Earth Wind and Fire – Shining Star (SJ Jon Asakusa Samsa Remix)
Stop Calling Me Frank – King Tut's Tomb
LIVE ONES – Right On, Sister
Stephen Malkmus – That's What Mama Said
Richard Schneider, Jr. – Hello Beach Girls
James Brown – People Get Up and Drive Your Funky Soul
Roy Ayers, Adrian younge, and Ali Shaheed Muhammed – Synchronize Vibration
LIV.E – Sir Lady Make 'Em Fall
Red Hot Chili Peppers – American Ghost Dance
Gil Scott Heron – Whitey On The Moon
Material Girl – No Runner
Pert Near Sandstone – Kings and Clowns
Joensuu 1685 – Light In The Heart Of Our Town
Michael Jackson – Enjoy Yourself
Tortoise – In Sarah, Mencken, Christ and Beethoven There Were Women and Men
Photo Credit: Infrogmation of New Orleans / CC BY-SA