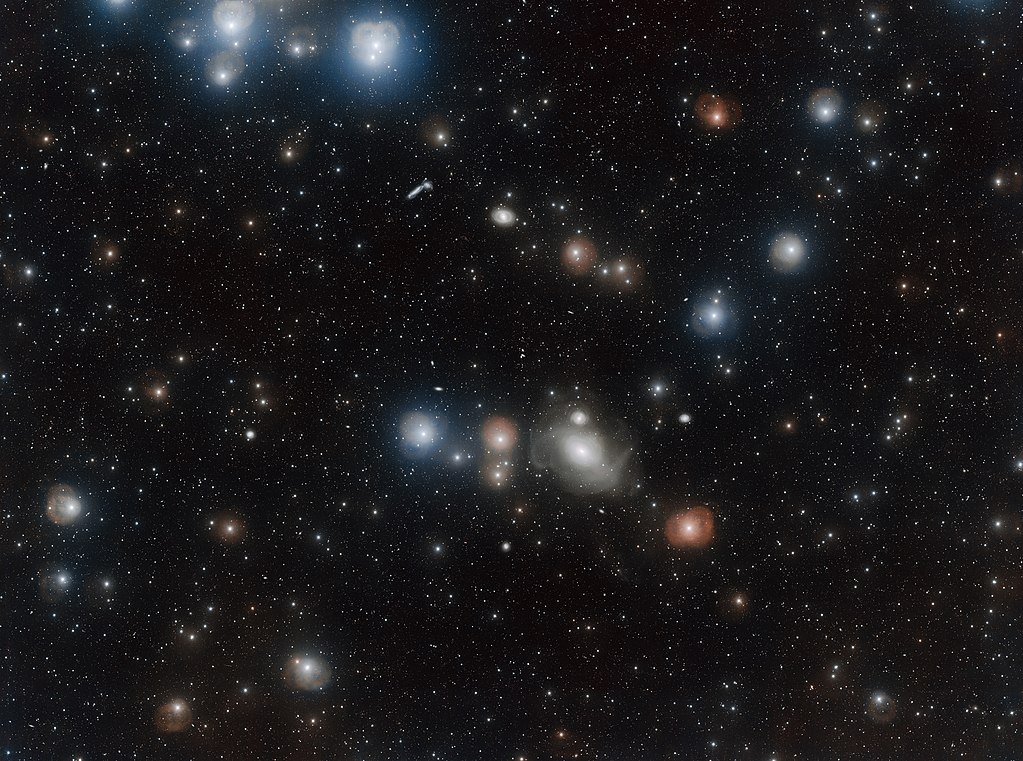 Orchestro Pacifico Tropical, Kokoko!, and Steve Lacy led the way on Bubble Wrap this week, taking dance music in all kinds of unexpected directions. Among the other luminaries, Modern Nature, Black Heart Saints, Magdalena Bay, and Fountain all with new  and variegated tracks.  And more, of course.
Modern Nature – Footsteps. Getting a bit of an Imperial Teen vibe from this track, which keeps it lowkey but urgent with a strong repetitive beat, some jazz saxophone, and whatnot. It's hypnotic, especially over 5+ minutes, which is probably intentional.
Orchestra Pacifico Tropical – Flor De Oro. What it be? NY Latin Psych maybe? Flor de Oro (Flower of Gold) percolates happily with bursts of percussion, surf guitar, and keyboard topped with a strangely monotone vocal that offsets the music perfectly.
Kokoko! – Buka Dansa. Buka Dansa is the latest track from Congolese band Buka Dansa, and it's remarkable for its melding of indie rock sensibilities with traditional African styles. The percussion is latin, the guitars are poppy, and the vocals are rap with an accent. Oh, to be able to roll your Rs like that…
Steve Lacy – Playground. "Playground" is smooth, seventies, yacht-inflected pop r'n'b. Jangly guitar, bouncy bass, falsetto vocal. If you don't hate this genre outright, you'll probably find it fun.
Magdalena Bay – Only If You Want It. If this song were on the car radio, we wouldn't turn it off. The sound is pure k-pop but maybe that's just us, because Magdalena Bay are from Miami.
Black Heart Saints – Lines. Hey, this one really does rock! If you need a dose of heavy guitars and bad boy vocals, look no further. It's a headbangers delight.
Sheer Mag – Blood From A Stone. Sheer Mag are a girl group from Philadelphia, PA. The playing is tight, the song appealing, and their rocking approach is solid with a touch of cute. Would love to see them live.
Fountain – Cataclysmic Fusion. So many influences, so little time! Post-hip hop math rock with enjoyable Stones pretensions. Actually, this one's a groove. Give it a spin.
September 25, 2019
Cataclysmic Fusion
Modern Nature – Footsteps
Silver Bars – Lost You To L.A.
DIIV – Skin Game
Von Spar – Extend the Song
Quitzow – Better Than Ever
Grateful Dead – Friend of the Devil (by request!)
Orchestra Pacifico Tropical – Flor De Oro
Kokoko! – Buka Dansa
Steve Lacy – Playground
Queens of the Stone Age – Smooth Sailing
Prototypes – Synthetique
Cigarettes After Sex – Heavenly
Sabrina Claudio – As Long As You're Asleep
Flora and Fauna – Slow Burn (take 2)
Ray Bryant Combo – The Madison Time (Pt 1)
Jesus Acosta and the Professionals – Theme From the Godfather
Black Heart Saints – Lines
Sheer Mag – Blood From A Stone
Guards – Take My Mind
Rasputina – State Fair
The Puppini Sisters – I Will Survive
Magdalena Bay – Only If You Want It
San Pedro el Cortez – Asco
Fountain – Cataclysmic Fusion