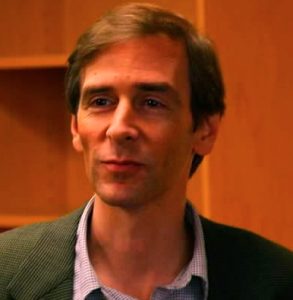 Composer, musician, and brother Bill LePage joined us on June 22 for a different sort of Bubble Wrap show, taking the concept of independent music far from the bounds to which the term is usually applied. Playing everything from Pogo to Ravel, Bill approached the sounds of the 20th century in a genre-agnostic way, mixing George Bush ("on tribal sovereignty") with Ashil Mistry ("animals in a good mood") and Connie Converse's 1950s folk-art song" Talkin' Like Two." Charles Ives meets Irving Berlin meets Bernstein (popular memes meet classical modalities). Firesign Theatre and the Tape Beatles give way to Berlioz with a postscript by Godspeed You Black Emperor. Bill's own work found it's way in with Sinfonia No. 14 (one of 15 Sinfonias for Five Pianos).
Although it may sound like the former, it was not a pastiche so much as a pageant,  a procession of varied offerings designed to shake up ideas about sound and music, what they do and what they're for. Is serious music always serious? Does "popular" music have to be popular? These questions and more were asked in the music; puzzling out the answers was left to the listener.
Bill did detailed program notes for this show which you can download and peruse. The playlist follows:
June 22, 2016
Twentieth Century Sound Survey with Bill LePage
P.D.Q. Bach – A Bach Portrait
Mix I:
John Cage – Question and Answer (from Harvard's Norton Lectures, 1988-89)
Pogo – Go Out and Love Someone
Maurice Ravel – Apotheosis from Mother Goose
Mix II:
George W. Bush – on "tribal sovereignty"
Ashil Mistry – Parrots and Kiwis
Connie Converse – Talkin' Like You (Two Tall Mountains)
DJ Shadow – Mongrel Meets His Maker
Mix III:
Olivier Messiaen – Finaly from Turangilila Symphony
Bill LePage – Sinfonia No. 14 from 15 Sinfonias for Five Pianos
Charles Ives – They Are There!
Mix IV:
Charles Ives – Central Park In The Dark
Leonard Bernstein – Something's Coming from West Side Story
Steve Reich – New York Counterpoint
Mix V:
Irving Berlin – Puttin' On The Ritz
Conlon Nancarrow – Studies For Player Piano, No. 5
Firesign Theatre – Over The Edge
Mix VI:
The Tape Beatles – I can't help you; sorry
Monty Python – Money Song
Dummy Run – Happy
Hector Berlioz – The March to the Scaffold from Symphonie Fantastique
Godspeed You! Black Emperor – Lift your tiny fists like antennas to Heaven
Conclusion:
Stars of the Lid – Don't Bother They're Here