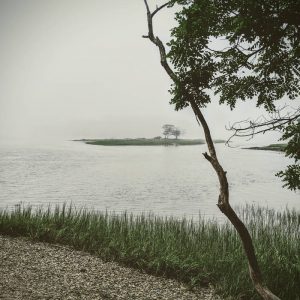 Past Lives, a guy with "a couple guitars" living somewhere in New Hampshire, has quietly released a gem with his new ep, Repairs.  Full of the kind of melancholy that pervades our days here in the fading of the year, Repairs will have you staring sightlessly into the middle distance, lost in a gentle haze of memory.  Our hero seems the solitary sort ("dodging friends seems like my style") with an unhealthy fixation, not on fade-ins so much as on the larger concept of time itself, and its passing.  "Always chasing time…." he sings in "Loose Ends."  
But although there is the perennial problem of the shortage of time, Repairs counters that with its contemporary corollary — fear of what future time might hold.  "Another Year," probably the best track on the record, expresses this well in the one line refrain, "bracing myself for another year."  Surely there are many of us who have, in recent years, done just that.  
Past Lives is a solid record, not showy but with a clean, simple approach to its material.  The vocals are warm but low key, in the vein of Sufjan Stevens or Fleet Foxes.  The guitar work is lush, layered with repeated riffs that continue until the ache is just too much, then abruptly break as they make way for another sadly evocative verse.  
If you like indie folk pop, as I do, Repairs offers five excellent songs for whatever you care to pay (pay something if you can) on Bandcamp.  Also available, Decade Decode, a four song ep also issued this year on the same platform.  Reasons to be cheerful!  Sometimes grey days feel good.
Listen to Past Lives' Repairs on Bandcamp