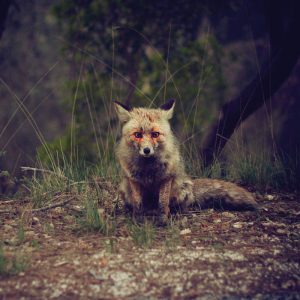 Northampton's Winterpills have been around for over a decade now and in that time, they've laid down an impressive body of work, stretching the boundaries of pop with their enigmatic lyrics and the harmonic convergence of their vocals.  Their latest release, Love Stories, cements their growing reputation as masters of their craft, again stretching convention by writing an album of "love stories" that seems to have one foot in the netherworld.  In fact, Love Stories is a frankly dark record, but beautiful to listen to and perfect for the autumn season in which we find ourselves.
Some examples:
The opening track, entitled "Incunabula," analyses a modern love affair (one assumes) through the conceit of ancient history: "fires are everywhere" but "nothing ever dies." An incunabula is a type of book common in the early days of printing — the Gutenberg Bible is an example.  "It's so lonely inside love," sings the lover before walking away, asking only that his love "leave our ruins."
"Wanderer White" sticks with the gothic theme — our hero is now haunted, not by the ruins of past love but by an actual ghost, who follows him "out of grace."  (I don't pretend to understand these romances fully and this lyric is as cryptic as any of them. Does it matter that she seduced her friends on their wedding nights?  or whether she was dead or alive when she did it?)  That said, "Wanderer White" sucks you in — moody, modal, almost medieval but with a killer chorus as Winterpills songs so often do.
Around the middle of the album, the band kicks it into high gear with five knockout tracks in a row.  "Freeze Your Light" is my favorite, beautifully written, arranged and sung, with a gorgeous chorus.  "New England Deluge" takes it further, a mid-tempo ballad that gradually spirals into a full-on, indie rock outro complete with arbitrary cut-off right before you're ready for it…  "The Swimmers and the Drowned" is a short story set in some fleabag motel that starts out slowly, but rewards you with another great chorus complete with angel choirs chiming resurrection above the human tragedy below.
And on it goes, good song after good song, right through to "Diary, Reconstructed" ("what the hell do you believe") and "It Will All Come Back To You" ("I made everyone kiss me goodbye"). It's a rare talent that can present such potentially heavy material with such a light touch. I can't recommend Love Songs strongly enough.
Available from Signature Sounds, Northampton, MA
via Winterpills' BandCamp page