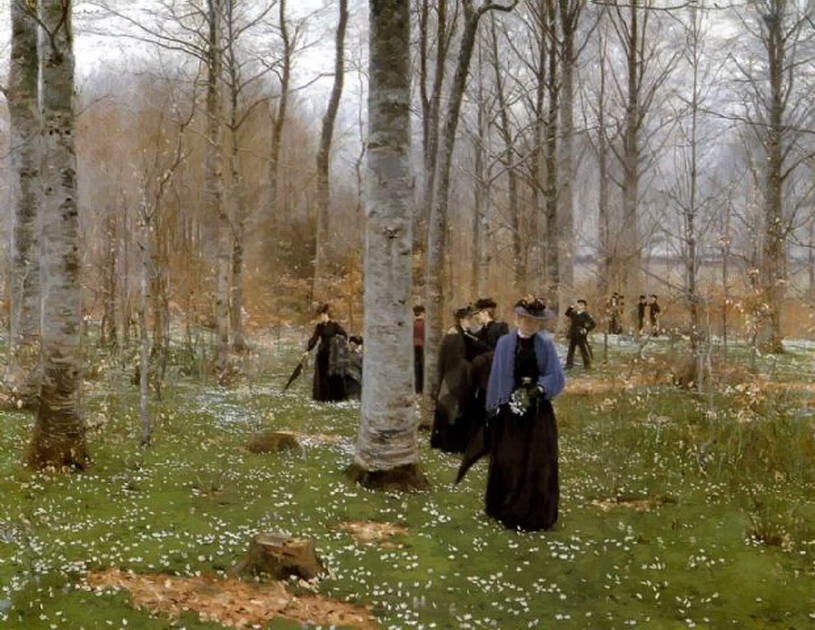 Another interesting week of music on Bubble Wrap radio where the glories of spring met the grumpiness of our current state of mind. But we do our best to remain cheerful despite the events that make us doubt our sanity for doing so.
On the grumpy side: Yard Act, our new favorite UK band, with a new song "Dark Days." This on the heels of last week's "Fixer Upper," seemed almost too good to be true. These guys fall into the new British genre of talkie rock which seems possibly influenced by the recently departed Mark E. Smith. Likewise, Dry Cleaning, who have another winner with "Scratchcard Lanyard" in which singer Florence Cleopatra Shaw correctly observes that "you can't save the world on your own." Indeed.
Other faves: Los Deltonos from Camargo, Spain who kick ass with old fashioned guitar rock that's both crunchy and satisfying. More on the folk side is Benjamin Belinska, who's apparently been kicking around a while despite staying well below our radar. His new record Lost Illusions supplied this week's track, "Disappearing."
Going back more than a decade or two, we revived "No Favors" by Temper. And in honor of Glenn Close's remarkable name check of both EU and Backyard Band on the Oscars this year, we played "Da Butt" and "Wind Me Up G" respectively.
Finally, stalwarts Godspeed You! Black Emperor have a new record out entitled G_d's Pee AT STATE'S END! whatever that means. We played their epic and oddly evocative "First Of The Last Glaciers."
Find more below…. or don't.
April 28, 2021
One Thing After Another
Space Ghost – What Day Is It?
BBC Sound FX Library – Train
Grayson & Whitter – Train Forty-Five
The Reds, Pinks, & Purples – Don't Ever Pray In The Church On My Street
Night Beats – New Days
Yard Act – Dark Days
Jonathan Richman – Springtime in New York
Brent Buswell – Springtime Polka
Honeyguide – Green Apple
Serious Machine – Rusting Out
Lost Monsters – Birds (Album: Rings)
George Clinton – Dope Dog (Kibbles & Bits Puppy Chow Mix)
De La Soul – Breakadawn
Diane Starshine & Twonski – Strawberry Skies
WheelUP – Fusion (feat. Bembe Segue)
EU – Da Butt
Backyard Band – Wind Me Up G
Godspeed you! Black Emperor – First of the Last Glaciers
Dry Cleaning – Scratchcard Lanyard
Temper – No Favors (12″ version)
Benjamin Belinska – Disappearing
The Silver Sands – Casablanca
The Bablers – Love Is Everything!
Angela Bofill – Too Tough
Photo credit: H. A. Brendekilde, Public domain, via Wikimedia Commons