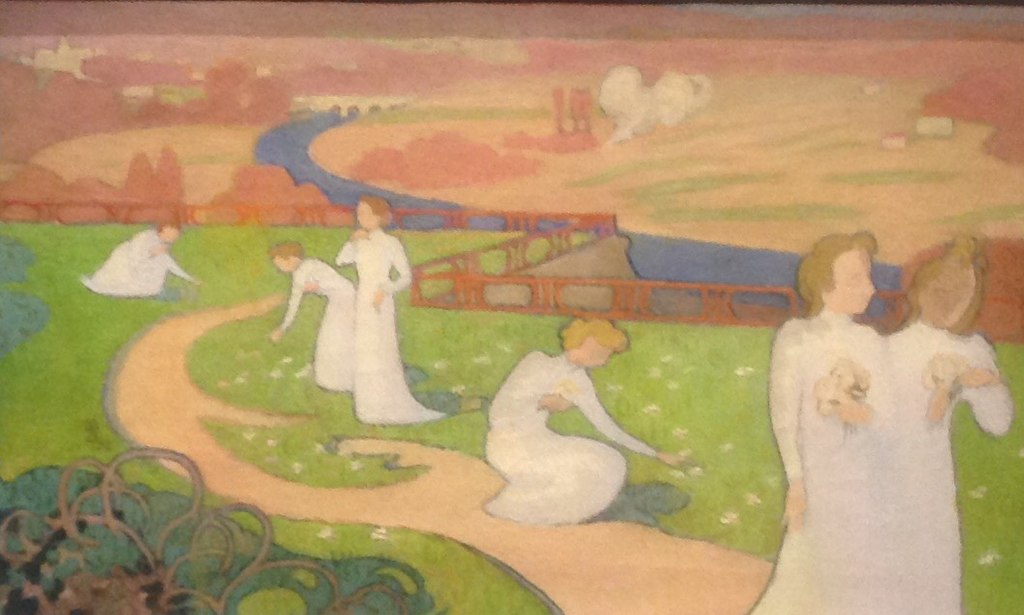 April is the month of "now you see it, now you don't" weather. It's sunny and bright! It's dark and stormy… The wind howls! It's peaceful and still. So too in all of life. Does this have anything to do with music? Maybe. It's up to you to find out. 
Top tracks this week from the likes of Grrrl Gang and their the delicious Honey, Baby ep; also from The Happy Smiling Germ, Nashville's best kept indie folk secret. Robot Rights "Getaway" was a fun surprise, doubly so because he's from "around here," in this case Vermont.
Palabova, Kandela gave us "Cosmic Flood," which we hope isn't prophetic, although it is April, after all.  fine. has a new record out, and it's sweet and intimate, as was her earlier pandemic release, but she is still sad.  This one is entitled "I'm Glad It's Over Now."  On a more cheerful note, Ashley DuBose admits that she's "Boy Crazy," an appropriate sentiment for Spring.
We had a few more from beloved 90s doo wop group Big Brother, including their inimitable cover of "Nothing Compares 2U."  And finally, two takes on perfections, from The Pretenders and Grace Jones.
But there is more — there's always more…
April 14, 2021
Weather Happens
Space Ghost – What Day Is It?
Big Daddy – I Write The Songs
Cameo – She's Strange
Strange Releations – Good Time, Baby
Grrrl Gang – Honey, Baby
Ashley DuBose – Boy Crazy
The Pretenders – Almost Perfect
Grace Jones – I'm Not Perfect… (perfectly extended)
The Happy Smiling Germ – The Problem of Tolerance
Athanor – Approximately Eternity
Johnson & Drake – Hello New Day
Edward Furlong – People Are Strange
Bootsy Collins – Ther-A-P
Shame – Nigel Hitter
The Awkward – Back (Live)
Robot Rights – Getaway
Mississippi John Hurt – Nobody's Dirty Business
Earth Wind and Fire – Shining Star (live)
India Jordon – And Groove
Lorine Chia & D*L*P* – Go Far (feat. Big Mouf' Bo)
Palabova, Kandela – Cosmic Flood
Cameo – Just Be Yourself
Big Daddy – Nothing Compares 2U
The Happy Smiling Germ – Vernal
five. – To Live Without You (In My Head)
Nick Lanser – That Was Then
Photo credit: April or The Road of Life by Maurice Denis, painted in 1892, Public domain, via Wikimedia Commons