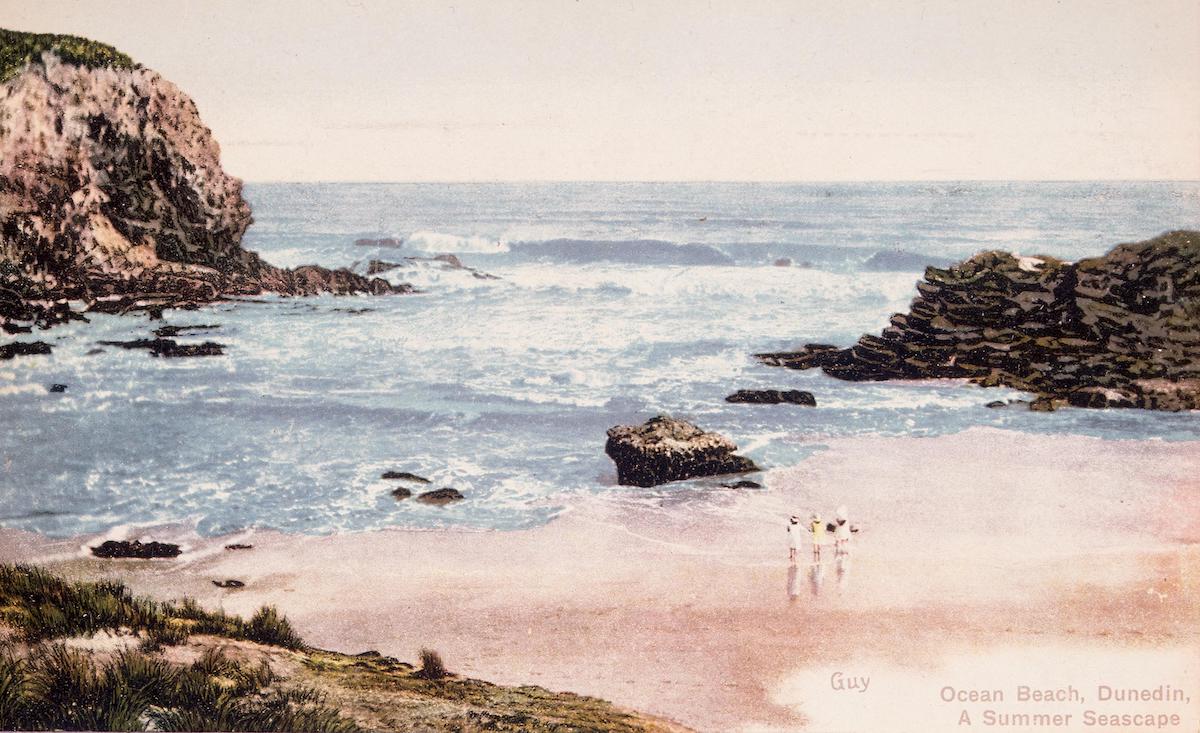 Code Red! that's where we're at right now. It's summer and pandemic or no, the heat is getting to us and we want a vacation! Alas, we cannot. So we staged a trip to the beach right here on Bubble Wrap, and despite the absence of actual sun, surf, or for that matter, beach, it almost felt like being there…. All it takes is the magic of recording technology and a lot of imagination. Of course we brought some tunes with us, because what's the beach without a soundtrack?
And what a soundtrack it was. Highlights: revolutionary fervor from Bristol UK's IDLES ("Grounds"), fervent gospel-backed joy from Kendall Morgan ("Rescue Me"), and more delightful hippy rock from King Gizzard and the Lizard Wizard ("Honey").
We listened to some new tunes from Portland such as The Paving Company, with their perfectly rendered mid-60s pop, heavy shoegazers Hum, and Mieux Mieux, who gave us the timely "Who Names Hurricanes."
We learned that Taylor Swift is still perfectly egotistical ("Invisible Strings") and Psychedelic Furs are still in a bad mood, wouldn't you know, after all these years. (Last record — 1991. We played the title track from their new one: "Come All Ye Faithful").
And more, and always more…
July 29, 2020
Summer Waves
Space Ghost – What Day Is It?
IDLES – Grounds
Kendall Morgan – Rescue Me
King Gizzard and the Lizard Wizard – Honey
COEO – She Keeps It Good (Lamont Dozier)
Joey Ramone and Gen. Johnson – Rockaway Beach
Mieux Mieux – Who Names Hurricanes?
Stone Catchereye – Absolute Visual Magnitude
Konzi (feat Coziem) – Ndolekesha
Nu Guinea – Howls (ft. Tony Allen)
Motor City Drum Ensemble – Rain Cuts #2
Taylor Swift – Invisible Strings
The Paving Company – Somebody
Godnose – Lacquer My Love
Khruanbgin – Time (You and I)
Hum – Waves
Helens – Via
Godnose – Mirror Man
Six Flags Over Texas – Sounds Often Surrounds You
Michael Kiwaneka and tom Misch – Money
Psychedelic Furs – Come All Ye Faithful
SAULT – Wildfires
Peter Cottontale – Pray For Real
Delvon Lamarr Organ Trio – Inner City Blues
Photo credit: National Library NZ on The Commons / No restrictions