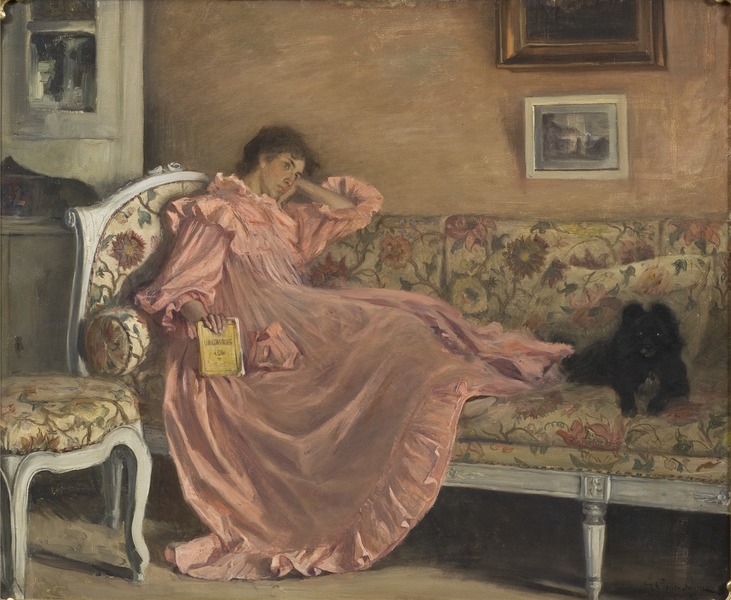 After a few weeks of missing shows because we were paranoid about the germy studio, an amazing thing happened — we discovered Mixx, a rather fab slab of open source mixing software.  This, along with some complicated jujitsu involving servers and networks, allows us to both stream and broadcast over the air from our house.
We're just getting into the swing of this broadcast from home thing.  This week was only the second edition of Bubble Wrap to be broadcast remotely and not from high above Main Street in the Hooker-Dunham Building as is usually the case.  In some ways, it's fun.  The software generates a nice console for you with all the controls you'd need, including loop building and effects. It's super relaxed because you're home.  There's wifi!  But, a virtual board does have one drawback — a stray keystroke or two can make it completely or partially disappear, something that real-world mixing boards never do.
(Yes, this happened to us, but we got it back after a hairy minute or two during which time the software took control of the board entirely and proceeded to play two songs at once until we found the cleverly hidden menu option to Expand something, which we did and voila! the board was back.)
As most people are doing, we played music to cheer and distract during the great Coronavirus Epidemic of 2020 which is gripping us all, in one way or another.
April 1, 2020
What Day Is It?
Space Ghost – What Day Is It?
Zen for Primates – Funky Town
Kid Creole and the Coconuts – Dancin' at the Bains Douches
Fern Jones – Strange Things Happening Every Day
Talking Heads – Life During Wartime
Rattle Heatre – Day of Atonement
Zapp & Roger – So Ruff, So Tuff
Yutaka Mogi – Yolur Mother Should Know
Yoshinori Hunahara – Tokyo Underground Airport
Coleman Hawkins – April In Paris
The Magnetic Fields – In An Operetta
The Swingle Singers – Two Part Invention
Richard Swift – Paisley Park
The Handsome Family – Moving Furniture Around
Tom T Hall – The Monkey That Became President
The Police – Don't Stand So Close To Me
The Oreilles – Come Down On Jupiter
The Mekons – Ghosts of American Astronauts
Cassettes Don't Listen – Aliens (Hearing Aid Remix)
Jimmy Spicer – Money (Dolla Bill Y'all)
William DeVaughn – Be Thankful For What You've Got
Puppini Sisters – I Will Survive
Dua Lipa – Pretty Please
Great Lake Swimmers – Everything Is Moving So Fast
David Fridlund – April and May
Field Music – You Can Decide
Ana Tijoux – Antifa Dance
Fever Ray – When I Grow Up
Photo credit: Wikipedia Commons – Wide World Photos / Public domain