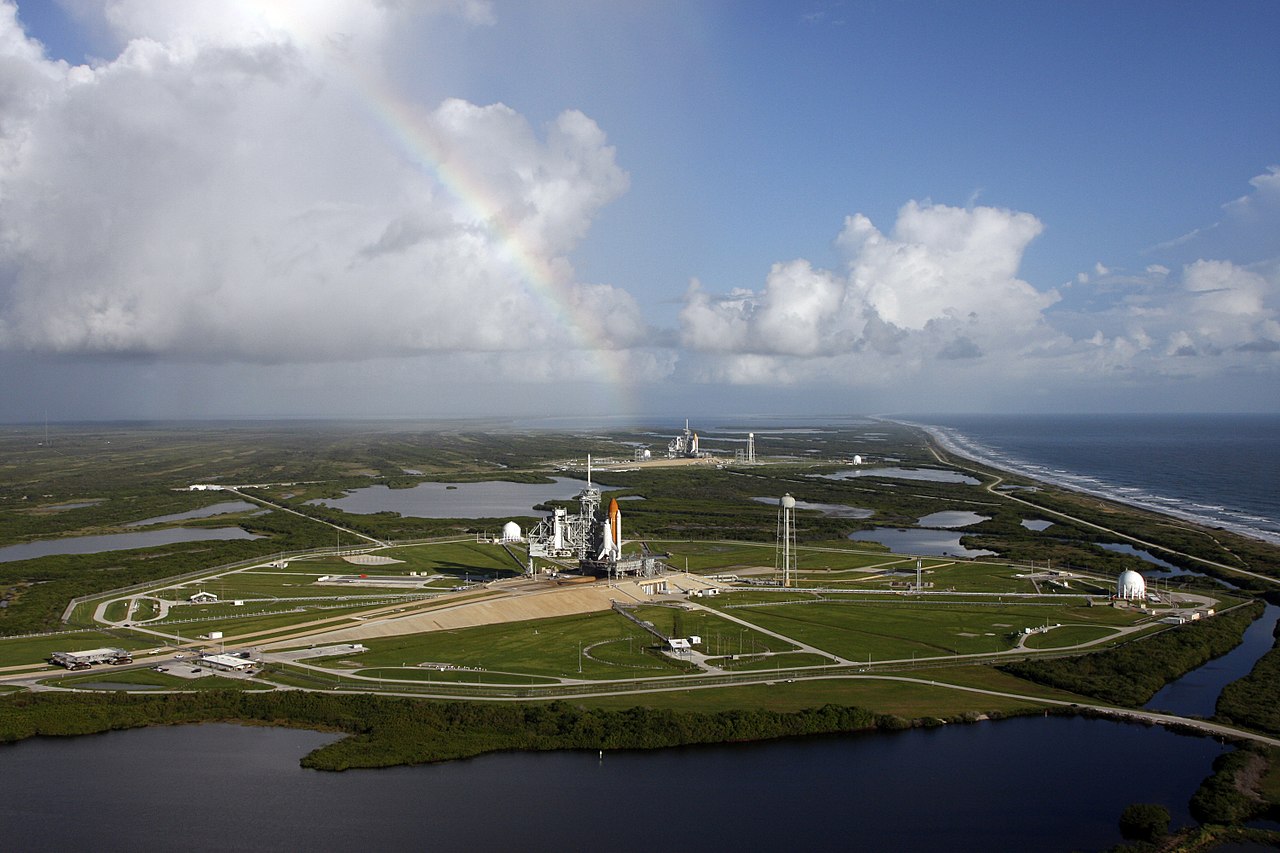 Time may be elsewhere but we are here on planet Earth, enjoying the last dregs of summer, the warm breezes, the sunny vistas, and sadly, the very first colored leaves of autumn peeping out of the greenery. Like the foliage, the music of this week pointed us toward fall – Violent Femmes, Hiss Golden Messenger, Lust for Youth, Poppy, The Quiet Temple, and even Taylor Swift.
The Violent Femmes – I'm Nothing. I barely remember the Violent Femmes, who probably put me off more because of their name than their music which I hardly heard. Given how long ago that was, I was surprised to find that they're still around, as ascerbic as ever. "I'm Nothing" is a song for our identifying age — a paean to being yourself.
Mikal Cronin. When I first heard Mikal Cronin's single "Show Me," I immediately thought of Neil Young. Since then, I've heard a bit more via Aquarium Drunkard's covers series — Mikal covers three tunes, including "Can't Hardly Wait" by the Replacements, which we play next week. Time is fluid.  On another date, we'll play an even newer song.
Poppy and Taylor Swift. These two have nothing in common whatsoever but for some reason, they seem to counterpoint — Poppy's pop homebrewed and satirical, Taylor's tightly produced and self absorbed. Poppy is self absorbed too, but since she's just an invention, we accept. Taylor is also an invention but of a different sort. Both have singles out — "Voicemail" by Poppy, "Lover" by Ms. Swift. Compare and contrast!
Kid Creole. Mainstream popularity eluded Kid Creole. Most of his big records and now classic songs had already been released by the time I heard them. Another way of saying, his music is timeless.
The Quiet Temple. Long form experimental jazz from the UK. Their majestic "Shades of Gemini" starts out with an insistent bass line backed with spacey keyboards and occasional saxophone, building slowly in intensity with the addition of trumpet, guitar, cymbal, and other instruments, rising to a climax of industrial noise before stripping it back to the bassline that brought us in…. Highly recommended.
Drab Majesty – Long Division. British-influenced shoegaze rock with gothic vocals and a pop chorus. From Seattle, WA.
Purple Mountains / Silver Jews. Farewell, David Berman.
August 21, 2019
Time Is In The Elsewhere
The Family – Mutiny
Bernie Worrell – Time Was (Events in the Elsewhere)
The Violent Femmes – I'm Nothing (feat. Stefan Janoski)
Tex Smith – Rise Up Bones and Walk
Hiss Golden Messenger – I Need A Teacher
Palehound – Worthy
Back Lash – Hang with the Gang
Kid Creole – Animal Crackers
Booka Shade – Hallelujah USA
Lust For Youth – Great Concerns
Garcia Peoples – Break Me Down
Mikal Cronin – Show Me
Chuck Brown – Funky Get Down
DC Symphony 3 – Crank Bros. with 99, Karis, Cedes, Kacey, and Queen Aida
Poppy – Voicemail
Taylor Swift – Lover
Drab Majesty – Long Division
Tafkap – The Love We Make
Chaka Khan – Sign of the Times
The Quiet Temple – Shades of Gemini
Silver Jews – Buckingham Rabbit
Purple Mountain – Margaritas at the Mall
Photo by NASA.