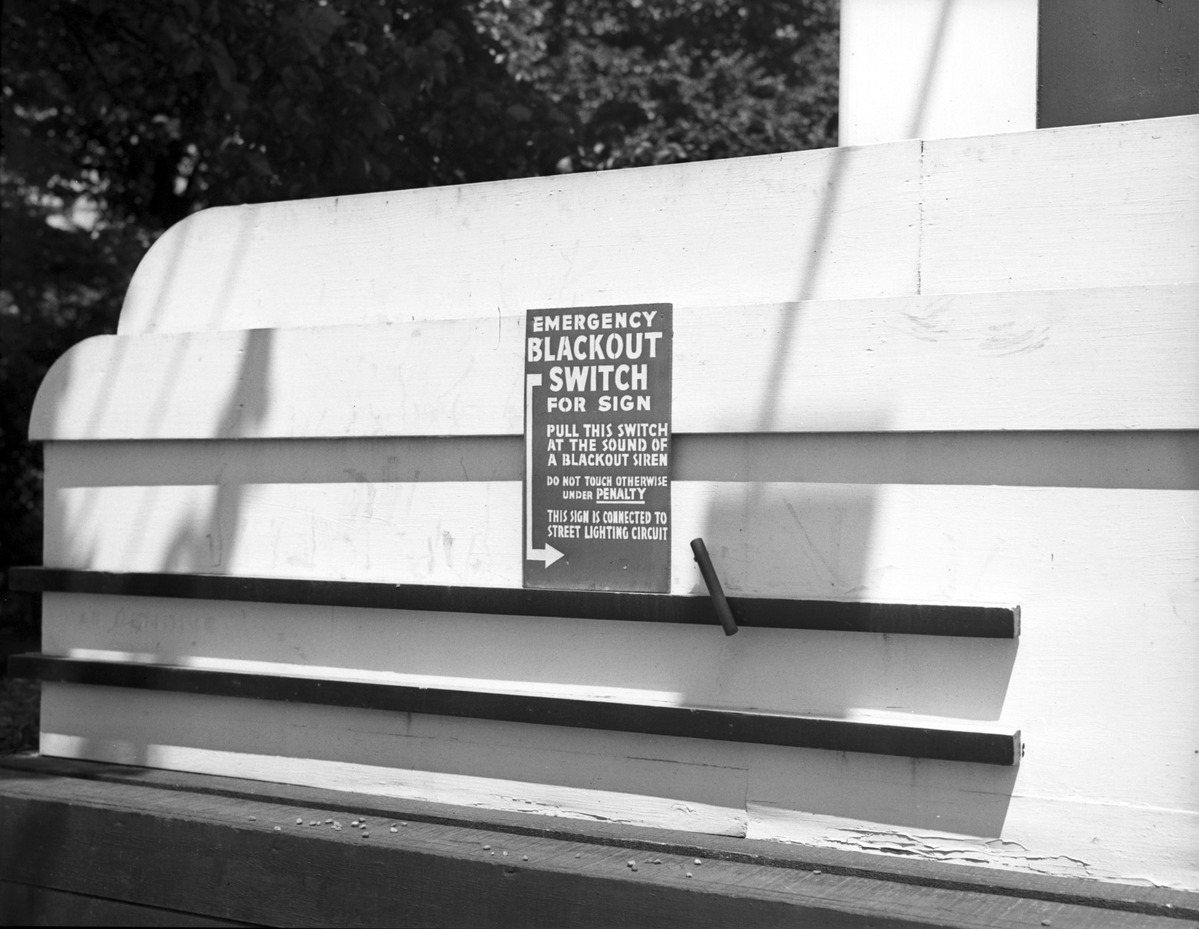 Here in later summer, the music biz can get a bit slow, but not on Bubble Wrap where we grab the new tunes as fast as they bubble up. This week, a double dip of new indie and pop from The Sour Notes, The Nude Party, Lower Dens, Shannon Lay, and Luke and the Lonely, as well as new tunes from more established acts such as Haim and the New Pornographers. Interstitially, we dug back for oldies from Bruce, Fishbone, and even a civil defense warning from Groucho Marx (did you know you can survive a nuclear strike in your bunker with just three days of water? )
The Nude Party – Chevrolet Van. Singalong country rock about the "free advice" you get from adults when you're still having fun with your friends "past 21." Infectiously fun.
Lower Dens – Drive. Moody overseas electro-pop about modern love.
Luke and the Lonely – The Age of Enlightenment. A ballad, this one, about the true meaning of enlightenment in our scientific age. Sweetly cynical in the footsteps of Father John Misty.
Loney Dear. We got a request for Loney Dear ,and being reduced to YouTube, we went with the hit, live somewhere ten years ago.
Haim – Summer Girl. This is the one where Haim lift the riff to "Walk on the Wild Side" and invite a lot of weird comparisons. This song has nothing to do with its ancestor but it's enjoyable in a grown-girl way.
Jarina de Marco – Identity Crisis.  Jarina de Marco's single about having the wrong papers kicks with dance floor energy. In Spanish mostly but even if you don't speak it, comprehension will not be an issue.
The New Pornographers – Falling Down The Stairs Of Your Smile. Hooky, sophisticated pop from seasoned veterans. In a fair world, this would chart. Bangles, anyone?
Frog – Black Friday. Another excellent single from Queens, NY singer-songwriter Frog's new record, Count Bateman. Think Elliot Smith for reference, minus the major depression. Frog is a reasonably upbeat guy, but thoughtful. Great songwriting that deserves more attention.
August 7, 2019
Civil Defense
The Sour Notes – Shoulda
WIVES – The 20 Teens
The Nude Party – Chevrolet Van
Janet Jackson – State of the World
Fear Factory / Pink – Get This Party Started (mashup)
Bruce Springsteen – Born To Run
Lower Dens – Drive
Luke and the Lonely – The Age of Enlightenment
Ian Shoales – White Lies
Janelle Monae – Hell You Talmbout
Loney Dear – I Am John
Haim – Summer Girl
Abjects – The Storm
Jarina de Marco – Identity Crisis
Dread Zeppelin – Woodstock
Groucho Marx – Civil Defense Spot
Fishbone – Just Allow
Shannon Lay – Nowhere
The New Pornographers – Falling Down The Stairs Of Your Smile
Black Ferns – This Illusion
Claap! & Santana – Summertime (Ruksek Remix)
I Love Math – A Good Flying Bird (GbV Cover)
Zella Jackson – Days Are Just Like People
Frog – Black Friday
Still Woozy – Lava
TafKap – Billy Jack Bitch