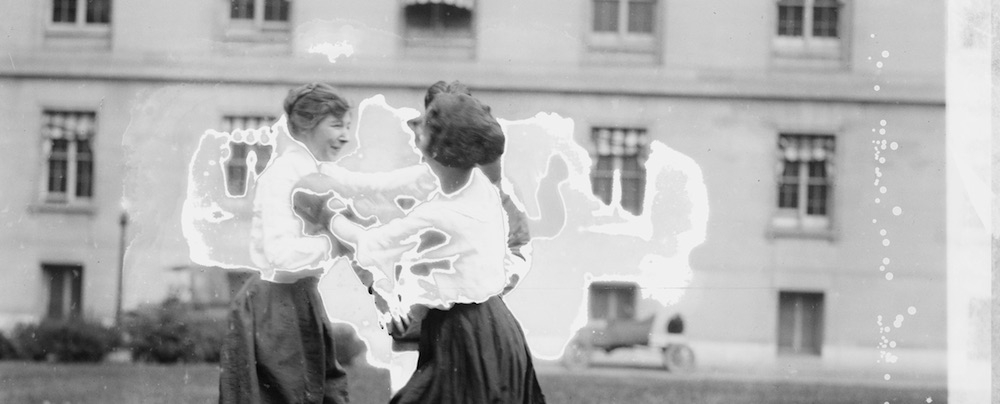 The music we play each week depends a lot on what music we come across the week before. By the luck of the draw, this week's lineup featured a lot of women, including Erin Rae, Brijean, kellen, Julia Clara, Barrie, Kate Davis, Grace ives, and Perfect Blue. From folk to electro, sweetly sincere to slyly new wave, lots of new tunes to entertain and inspire.
And The Kids. In late July, it seems as though everyone is talking about global warming and wondering if the world will survive. And The Kids seem keenly aware of the existential realities of our time, hence "Without Purpose" became our theme song for the week. It seems to ask, hypothetically at least, what is our purpose if there's no future?
Pieces of a Man – Nothing To Lose. This is a great work of r&b that both harks back and leans forward. An antidote to "Without Purpose" above, "Nothing to Lose" is a song about using "nothing to lose, nothing to prove" as a mantra for living. Not coincidentally, "Pieces of a Man" is also a song (and album) by Gil Scott-Heron.
Frog. We learned about Frog through the kindly auspices of their publicist, and were quite impressed with the band's thoughtful urban folk rock. There are hints of Elliot Smith (without the dolor) and Alex Chilton, but the vibe is contemporary and squarely independent. From Queens.
Imperial Teen – Walkaway. Imperial Teen, a band once new, has evolved their sound into trademark. "Walkaway" is cool, collected indie with tight songwriting in the late 90s vein.
Brittany Howard – History Repeats. Brittany Howard is a blues guitar player from New Orleans, but "History Repeats" keeps the guitar in a supporting role, churning along beneath a quirky groove. If you like D'Angelo, you'll like this.
Barrie – Clovers. Charming girl pop from NYC. Nothing new or innovative, but the chorus won us over.
Grace Ives – Mansion. "Mansion" is a perky '80s-style song with a sassy new wave vocal and casual joie de vivre. Does it matter what it's about? We hardly think so.
Perfect Blue – Wicked. The latest shoegaze number from Chicago band Perfect Blue is deliciously romantic. It has a certain hazy melodicism that makes you want to hear it again and again, imagining the mist rising from the lake like a balm for your broken heart…
July 31, 2019
Nothing To Lose, Nothing To Prove
And The Kids – Without Purpose
Pieces Of A Man – Nothing To Lose
Clumsy Lovers – Let The Sun Shine In
Underground System – Go
Frog – RIP to the Empire State Flea Market (Radio Edit)
Frog – It's Something I Do (Radio Edit)
Erin Rae – Duchess
Corine – Pluie Fine (Polo and Pan Remix)
Toro Y Moi – Ordinary Pleasure
Brijean – Show and Tell
Kyoto Lo-Fi – Flowering Boulder
kellen – that time
FKJ – Leave My Home
Quantic – Atlantic Oscillations
Brittany Howard – History Repeats
Imperial Teen – Walkaway
Abjects – The Storm
XTC – Earn Enough For Us
XTC – Season Cycle
Blood Orange – Tuesday Feeling (Choose To Stay)
Julia Clara – Y&U Master 1 Klar (wave 16bit)
Barrie – Clovers
Carlos Y Gaby – Hot Heavy Heat
Grace Ives – Mansion
Perfect Blue – Wicked
Photo: LOC, National Photo Company Collection,Public domain