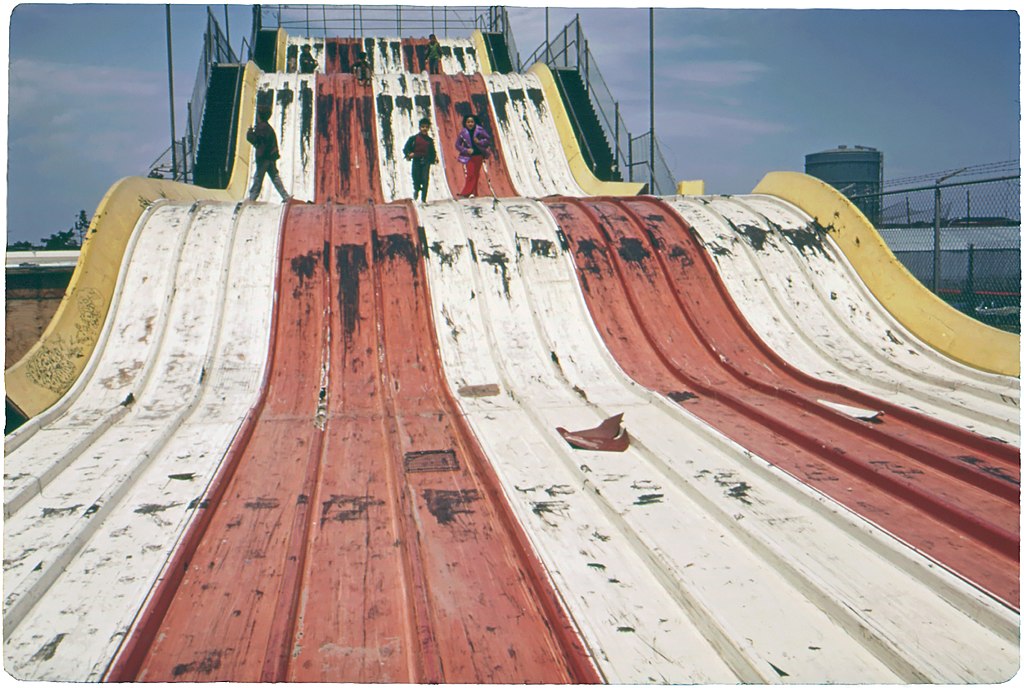 On Bubble Wrap this week, new music from Bourgeois Mystics, Cate Le Bon, Lady Lark, and Maude, to name a few. Also a Kid Creole flashback, a new single from Mavis Staples, weird covers, unremembered oldies, and more.
Kid Creole. Kid Creole's satire is like a stilletto. He may be smiling but you're stabbed all the same. Perfect for the late imperial era.
Bourgeois Mystics – Bourgeois Mystique. Bourgeios Mystics are a big group, and "Bourgeois Mystique" is every bit the big funky dance number you'd expect. Although it is, at heart, a defense of the pleasures of the bourgeoisie, it is bold enough to use the word.
The Dream Syndicate – Non Alignment Pact. Pere Ubu was one of those bands that it was cool to like, but I didn't like them really. The Dream Syndicate brings it all back with their cover of PU's Non Alignment Pact, only somehow I like it when they do it. Thanks to Aquarium Drunkard and the Syndicate for making it happen.
The Nunnery – Take A Walk. Lately there have been a lot of female singer-songwriters, causing the jaded music listener to sometimes dismiss them as being too much part of the same trend. The Nunnery, despite superficial resemblance to many others, rises above with her therapeutic loop singing.
Cate Le Bon – The Light. Cate Le Bon evokes the music of Yoko Ono on her latest track from Reward, "The Light." Romantic, loungy, and intellectual.
June 5, 2019
Lettin' It Slide
Bleachers – I Miss The Last Days of Disco
Kid Creole – Dancin' At The Bains Douches
Roky Erickson and Okkervil River – Be and Bring Me Home
Bourgeois Mystics – Bourgeois Mystique
Seba Kaapstad – Don't
Kid Creole – I Let It Slide
Otis Redding – Announcement
Nirvana – Seasons in the Sun
The Dream Syndicate – Non Alignment Pact
Elastica – 2:1
The Nunnery – Take A Walk
Yohuna – Mirroring
Nolan Strong and the Diablos – The Wind
Noonday Underground – You Keep Me Holding
Norman Newell – More
Chong The Nomad – Two Colors
Cate Le Bon – The Light
Akiko Yano – Funamachi – Uta Pt. 2
Obits – Spun Out
Orchestra Harlow – Horsin' Up
Mavis Staples – Change
Lady Lark – Right Kind of Love
Maude – Plans
Oscar Brown Jr – Forty Acres and a Mule
The Evening Attraction – Tea Party (instrumental)
Spiral Stairs – Emotions
Photo Credit: Arthur Tress, 1940-, Photographer (NARA record: 1100153)Bearbeitung: Christoph Waghubinger (Lewenstein) [Public domain]