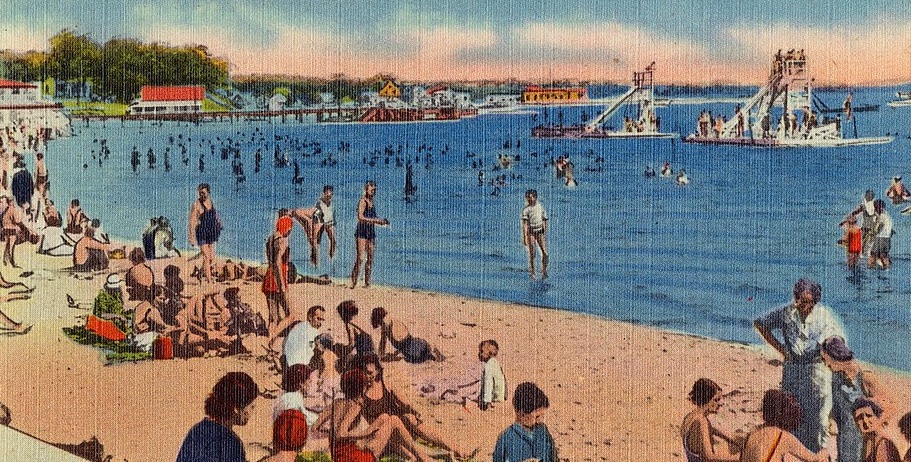 Finding summer music is not a difficult task — there are at least a bazillion summer songs. We played a bunch of summer favorites, from the likes of George Clinton, Kool and the Gang, and Teen Girl Scientists Monthly. New music too, including Lillie Mae, Tinariwen, and Madonna (we know). And more!
Katie Dey – Stuck. A solo artist from Melbourne, Katie Dey has an interesting vocal style, augmented with electronics, that uses her plaintive warbling to good effect. Nice song, too.
Floored Faces. Thrashy! Propelled by pounding bass and crashing guitars, vocals chanted and darkly obscure. Great headbanging music for a night out with the black clad set.
Apex Manor – Asked and Answered. The sort of power pop anthem I usually associate with the UK, but Apex Manor is from LA. Love the tune, the guitars, the romantic relentlessness…
Sierra Leone's Refugee All Stars – Living Like A Refugee. Thanks to the band and KEXP for making us aware of the plight of refugees throughout the world. An affecting cover.
Tinariwen.  Cowboy music from Mali.
Meernaa. High quality pop, in the spirit of Kate Bush meets Prince.
June 19, 2019
Birdwatching
Katie Dey – Stuck
Floored Faces – Birdwatching
Lillie Mae – You've Got Other Girls For That
Meatball's Soundtrack – Are You Ready For The Summer
Les Paul and Mary Ford – in The Good Old Summertime
XTC – Summer's Cauldron
Mdnsgn – Deviled Eggs
Apex Manor – Asked and Answered
Madonna – I Don't Search I Find
George Clinton – Summer Swim
Prince – Sexual Suicide
Tinariwen – Le Chant de Fauves
Sierra Leone's Refugee All Stars – Living Like A Refugee
Chaka Khan – Once You Get Started
The Head and The Heart – Summertime
Kool and the Gang – Summer Madness
Seratones – Gotta Get To Know Ya
Meernaa – Ready To Break
Prince – Manic Monday
Quincy Jones – Summer In The City
Teen Girl Scientist Monthly – Summer Skin
Underworld – Born Slippy
Bootsy Collins – Body Slam
Photo: Pub by Grant's Gift Shop, Onset, Mass. Tichnor Bros. Inc., Boston, Mass. [Public domain]