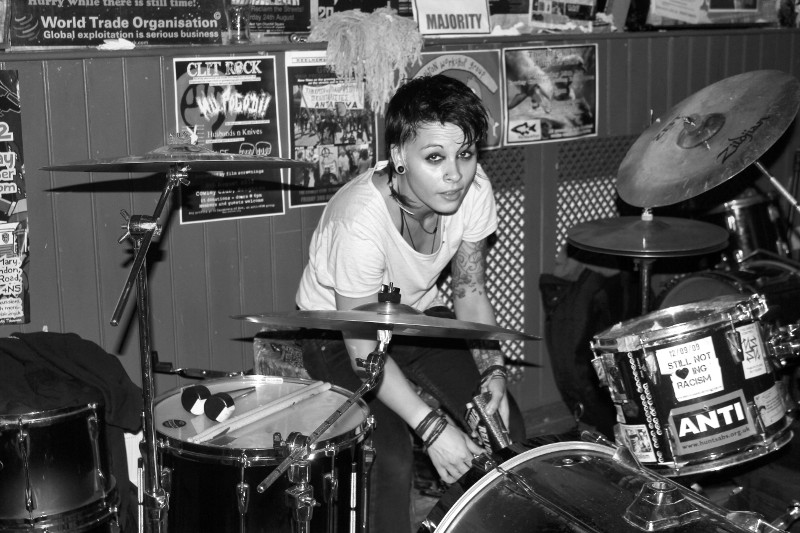 The clear winner of this week's Bubble Wrap round-up was "I'm Not A Loser" by Amyl and the Sniffers.  I'm not sure what to say about that except that punk rock rules and girls who talk back even more so.  Otherwise, it was late 2017 all over again, because that's what you get in January.  Not a problem though because new to me is still new.
KUTX in Austin gave us a bevy of new tunes, from Jack Wilson, Little Mazarn, and King Warbler.  We especially liked "In My Way" by Jack Wilson, an au courant indie folk tune with originality and flair.
Our overseas entries included Sadme from Moscow, with a big old electropop number called "Done With Me," and a prog, "jump on your pedals" workout from Tus Nua entitled "Fight!" (Zagreb, Croatia).
I accidentally downloaded an entire album by Weller, a newish band from Philadelphia, who put their own spin on the relatively abandoned genre of singer-songwriter rock.  Turns out, Weller (by Weller) is a solid, enjoyable album from start to finish, something of a rarity these days.  We played "Standard," and will probably play more next week.
In the Randomocity segment, I played three songs from CDs grabbed randomly off the shelf.  These turned out to be Bug by Dinosaur Jr., It's A Shame About Ray by the Lemonheads, and a Pavement bootleg the name of which I can't recall.  "Freak Scene" had to be expurgated to get it on the radio, but it was worth the effort.   As for the Lemonheads, I passed on "My Drug Buddy" for "Rockin' Stroll" but frankly, I'd forgotten how dissipated young Evan Dando was right then.
Tune-Yards has a new record out, called I can feel you creep into my private life (whatever could that be about?).  "Heart Attack" was the single we spun, and although Merrill Garbus is not my thing, I like that song.
On the other music playing device, we had songs by artists whose names begin with the letter F according to iTunes.  This is part of the ongoing effort to share music off the rapidly dying laptop (circa 2005).  Everything from Fever Ray to the Fairfax High School Marimba Band.
(Don't miss next week when we play more new music plus the letter G!)
January 17, 2018
Not A Loser!
Jack Wilson – In My Way
Little Mazarn – White Fang
Crank Brothers – DC Symphony 3
Fairfax High School Marimba Band – Besame Mucho
The Fall – City Hobgoblins
SadMe – Done With You
Tus Nua – Fight!
King Gizzard and the Lizards – The Fourth Colour
Familiar Faces – Pocket Ride (live at Marygolds)
The Farewell Drifters – Ticket To Ride
Farrah – It's Different For Girls (cover)
Tune-Yards – Heart Attack
Margaret Chavez – Strange Buoy's
Christi – Say My Name
The Fatback Man – (Are You Ready) Do the Bus Stop
Jose Feliciano – I Can't Get No Satisfaction (cover)
Fever Ray – When I Grow Up (Lissvik mix)
The Lemonheads – Rockin' Stroll
Dinosaur Jr. – Freak Scene
Pavement – Here (Peel Sessions, 1992)
"She spent her last quarter randomly…"
First Rate People – Girls' Night
The Fleetwoods – I Care So Much
Fleshtones – Girl From Baltimore
Nabihah Iqbal – Saw U Twice
Knox Fortune – I Don't Wanna Talk About It
Amyl and the Sniffers – I'm Not A Loser
Fred MacMurray – Home Shelter PSA
Frank Crumit – My Little Bimbo Down on the Bamboo Isle
Weller – Standard
Carroll – Easy Target
Cranberries – Linger