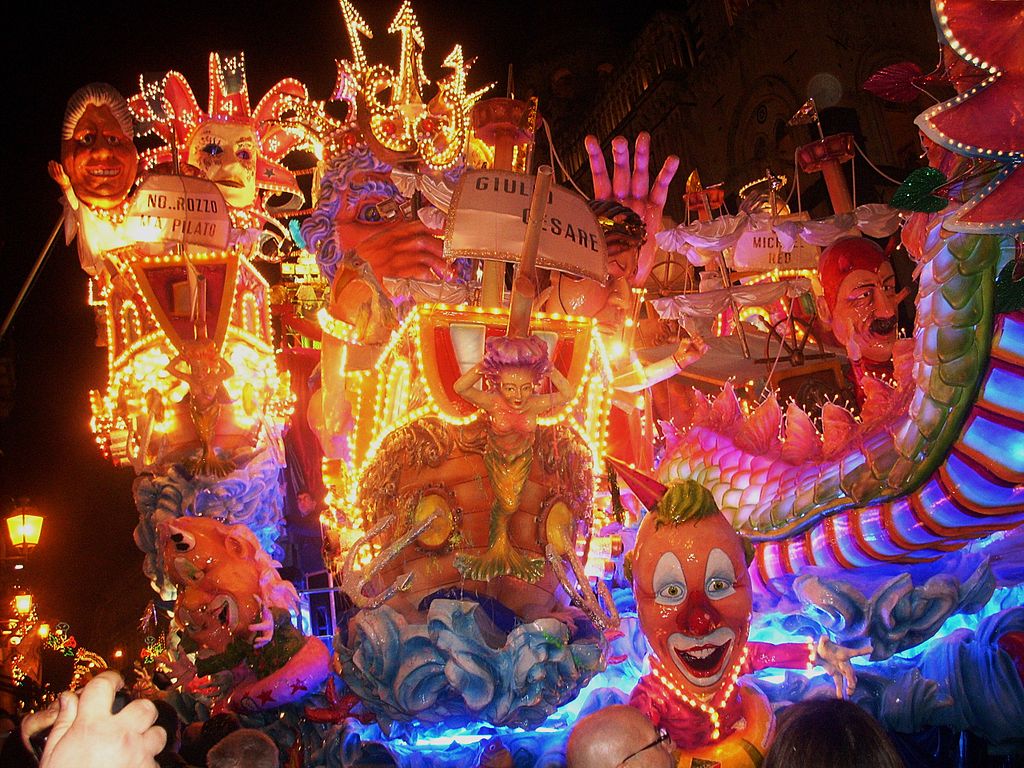 Around and around and around we go, and where stop:  the letter F, for one.  This week on Bubble Wrap, we continued down the list of songs from the old laptop whose names begin with F.  And of course, newer music from around the indie world.
Probably the hit of the show was Ferde Grofe's "Four Pictures of a Modern Newspaper — Tabloid Suite."  Astute listeners will remember Grofe as the composer of "Grand Canyon Suite" and the arranger of "Rhapsody in Blue."  We were so informed by more than one caller.  The piece is great, by the way, written in the classical style but with snatches of well-known tunes thrown in giving it an Ivesian twist.
Hearing Figures on a Beach perform "You Ain't Seen Nothing Yet" was not as interesting as learning that one of them went on to collaborate with Stephin Merritt on the Future Bible Heroes project.  Indeed FoaB's Anthony Kaczynski was still performing with the Mag Fields as recently as last year.  Heartwarming.
Still angry:  Superchunk, for one, whose song "What A Time To Be Alive" doth truly drip with sarcasm.  Also Camp Cope, an Australian group whose annoyance with sexism in the music industry should reach willing ears this year.
Tunes that jumed out: the noisy rock of Hasikura Smile's "Eye To The Sky" is perfectly deconditioned, almost grungy, but in a Beatlesque way.  "ASixTwoSix" by Solar Shield is old school funky fun.  And Swiss band Saint Estrela threw a bit of everything into "Carnival (Life)" which starts off with a nice midtempo groove and gets progressively more layered with unexpected adornments.
And so much more.  Read on for the full playlist.
January 24, 2018
Carnival Life
Camp Cope – The Opener
Hasikura Smile – Eye To The Sky
Felt Battery – A House Finch
Ferde Grofe – Four Pictures of a Modern Newspaper — Tabloid Suite
Field Music – In The Mirror
Winterpills – We'll Bring You Down
The Shins – Painting A Hole (Flipped)
Saint Estrela – Carnival (Life)
Natives – Chasing A Lion [featuring "choruses the size of small countries…" – HMV]
Figures On A Beach – You Ain't Seen Nothing Yet
Fishbone – Let The Good Times Roll
The Fixx – One Thing Leads To Another (Life)
Superchunk – What A Time To Be Alive
Motorcade – Desertion
Roadkill Ghosts Choir – Classics (Die Young)
Four Tops – Fool On The Hill
Foxygen – How Can You Really
The French Fries – Small Fries (Slow)
Django Django – In Your Beat
Nadine – Pews
Solar Shield – ASixTwoSix
Funk Factory – Rien Neva Plus
Funkadelic – Stuffs & Things
The Futureheads – Skip to the End
The Fall – Wise Ol' Man
R.I.P. Mark E. Smith