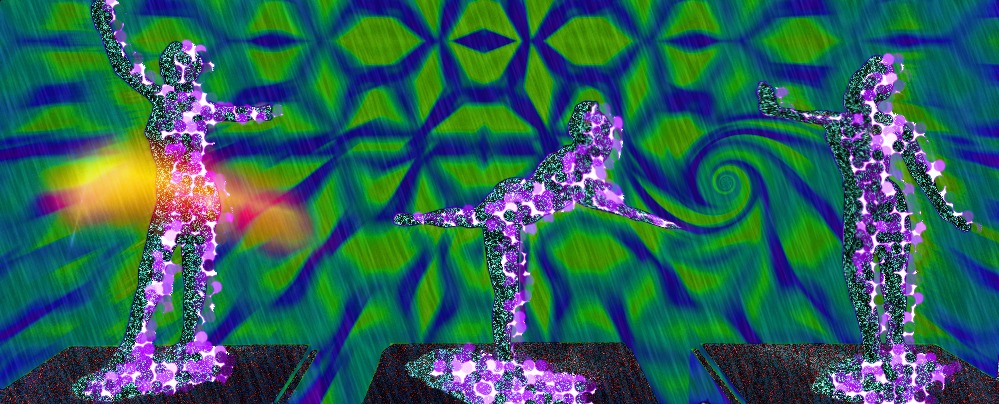 All day Labor Day, as we paddled around an idyllic mountain lake admiring nature, I kept saying "This is the last day of summer." To which my co-paddler said, with some truth, "It is not!" But for me, Labor Day is the end of the summer season — no more white duck shoes, pink rose, or meals al fresco. No, it's Fall. On Bubble Wrap, we kicked off the new season right with some inspirational funk and a bunch of new music from the likes of Hercules and Love Affair, Odesza, and DieAlps! Yes, that exclamation point is part of their name.
Maybe because it's hurricane season, we played more than our usual quota of Southern music, by which we mean music from America's southern states, exclusively two states — Georgia and Florida. You may be shaking your head with audible visions of southern boogie rock, but you would be wrong. Southern bands don't necessarily sound like Lynyrd Skynyrd anymore. The Coastals and DieAlps!, both of Tampa, could easily fool you into thinking they're from across the pond, while the Georgia sound, as represented by Odesza and A Drug Called Tradition, comes dance-flavored or super indie, depending on who you pick.
Favorite track of the evening: "Omnion," by Hercules and Love Affair, featuring Sharon Van Etten, a song that seems almost too quirky at first but grows on you over time. Who cares what it's about? Speaking of growers, there are also those insidious Toronto popsters Alvvays, whose recent singles have all been fun but none more so than their latest, "In Undertow."
Most mystifying oldie: ""Nice Girls" by Eye To Eye, a super catchy 80s single that owes much to Steely Dan.  Did we hear this at the time or does it sound familiar because we've heard it since?  We don't know.
Speaking of whom, RIP, Walter Becker! Your music has stood the test of time.
September 6, 2017
Fleeting Moments
Sweet Honey In The Rock – On Children
Parliament – Supergroovalisticprognifunkstication
Hercules and Love Affair – Omnion
Coastals – Nervous
ODESZA – Late Night
Eye To Eye – Nice Girls
Rick James – Ghetto Life
Northeast Groovers – Let The Rockets Go (Live)
Omni – Equestrian
Kinematic – Peyote
Lone – Mind's Eye Melody
Steve Arrington's Hall of Fame – Nobody Can Be You
One Way – Cutie Pie
A Drug Called Tradition – With You Miss You
Cubbage – False Alarm
Prince – Possessed
Alvvays – In Undertow
DieAlps! – I Can See It Now
Octo Octa – Fleeting Moments of Freedom (Woo)