2009 was one of those years for me.  Without a lot of warning, my life turned upside down and my father died — not exactly a happy time. That's why it surprised me when I listened to the music I collected in 2009 and discovered just how much good music there was that year.  The gods compensate in big and small ways.  If there was one song that got me through a lot that year it was When I Grow Up by Fever Ray.  It doesn't take a psychiatrist to figure that one out.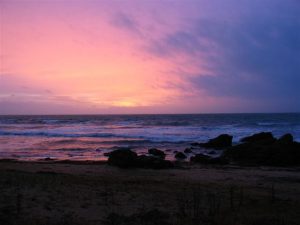 When we pulled together a playlist for 2009, we discovered that we didn't have a lot of new funk that year but there was a ton of indie rock. We played Frightened Rabbit from Scotland and the Clean from New Zealand.  There were enough 90s rockers with new releases to do a set devoted to them. Not surprisingly, there was even some Prince, as he released a three record set in '09, from which we played.
The DJ after us couldn't make it in that week so we played through her show, giving us the opportunity to relax a bit with a three hour set.  Surprise — at no point were we bored.
Here's the playlist:
May 4, 2016
Swim Until You Can't See Land: Songs of 2009
Grover Washington Jr. – Mr. Magic [released ]
Fever Ray – When I Grow Up
The Clean – In The Dream Life, You Need A Rubber Soul
Camera Obscura – My Maudlin Career
Prefuse 73 – Preparation Kids Choir
Bill LePage – Overture and Continuation of Chunky Rice
Sex Mob and Catherine Russell – Poli High
Dawn Landes – Lifeline
Devotchka – Everthing's Got 'em
Lake Street Drive – I Want You Back [MJ cover]
Charlotte Hatherty – Little Sahara
Bob Dylan – Beyond Here Lies Nothin'
Frightened Rabbit – Swim Until You Can't See Land
Fanfario – Drowning Men
Fruit Bats – My Unusual Friend
Daniel Johnston – Freedom
Dirty Projectors – Cannibal Resource
Handsome Furs – I'm Confused
The Joy Formidable – Cradle
Kissy Sell Out – Go Explode
Osborne – Fire
the Herbalizer Band – Geddim!
Mayer Hawthorne – Maybe So Maybe No
Michael Jackson – Rock With You
M Ward with Zooey Deschanel – Rave On
Phoenix – Lisztomania
Prince – Dreamer
Future of the Left – Chin Music
Experimental Dental School – Basement Fever
Denis Malloy – Acceptance
Superchunk – Leaves In The Gutter
Yo La Tengo – Periodically Double or Triple
Lou Barlow – Gravitate [Lou!]
Sonic Youth – Sacred Trixter
Susumi Yokota – Tree Surgeon
The Clientele – I Wonder Who We Are
Little Ann – Deep Shadows
Give Me Back My Filet of Fish
The Only Ones – City of Fun
The Ooh Lahs – Lemmings Anthem
Prem Midha – Rubber Duckie
Try typing that last one three times fast….