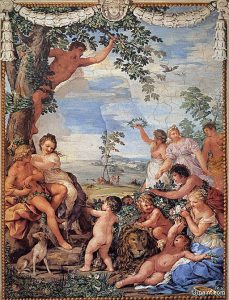 The goal of this week's Bubble Wrap show was relaxation and joy. The new music was thin so we went with old stuff, for the most part. Excepting Bootsy, who is old and new at the same time — his new record just came out and, friends, he's still got it. You will see.  The new single is "Funktropolis." Find it under Funk at your favorite record emporium.
When I say old, I mean earlier than this week.  We replayed some faves from 2020: Cat Means Four, Happy Jade, Smead O'Brien, and Nilufer Yanya.  It was fun hearing Poppy's "I Disagree" again, from way back in January.  We do too!
Found time for a couple tracks from the 1996 Headz compilation and one from Delakota's stellar One Love from the same rough era.  Twas a mini golden age of pop.
Read on for all the filler fun-filled tracks.
November 18, 2020
The New Golden Age
Space Ghost – What Day Is It?
Partridge Family – C'mon Get Happy
Howarde Jones – Things Can Only Get Better
Nightmares on Wax – A Night's Interlude
Peshay – The Real Thing (90 BPM vs)
White Mountains – Bells
Delakota – Hook Line and Sinker
Bootsy – Funktropolis
Kid Creole – Going Places (Zemix version)
Pullfromeachend – Ramen
Cat Means Four – Forever (w/Eric in the kitchen)
Happy Jade – Left Me
Harry Nilsson – Cuddly Toy
Atomic Kitten – Daydream Believer
Prince – Boom
Smead O'Brien – Taking On Time
Poppy – I Disagree
Nilufer Yanya – Crash
Bootsy – Bootsy Off Broadway
Bootsy – Funkship Area-51
Ring Pari – Sunshine
Delakota – 555
Secret Machines – Everything Starts
INGS – It's You Like
Basil Henriquest and the Waikiki Slanders – Can't Take My Eyes Of Of You
Duck Boggs – Turkey in the Straw
Rocketship – What's the Use of Books